*Taxi/Cab Office*
Taxis/Cabs as a part of Public or Private Transport
Travel from point A to point B. Taxis are an instantly recognizable form of transport, found in almost every city in the world. However, the role that taxis play varies from city to city – the definition of "taxi" does not refer to the same concept everywhere. Although taxis are almost universally recognized as an alternative transport concept. Taxis provide publicly available service and are therefore a part of the public transport. Changeable public transport services can support all travel demand. Taxis improve the vitality of the cities functioning in accordance with public demand. In some areas, taxis are even the only form of public transport available. In developing cities, taxis are essential e.g. if the own Car/ Bus is not available because…out of order/parking issues at the arrival point B or timetable/schedule. Also, there is sometimes a growing concern as road space is becoming scarcer due to population growth and a rapid increase of motor vehicles. So Taxis are an essential part of the transportation solution and not the problem at all.

CALCULATE YOUR TAXI FARE HERE:

RECOMMENDATIONS FOR TAXI VENDORS (OPTIONAL):
INTERNATIONAL
INTERNATIONAL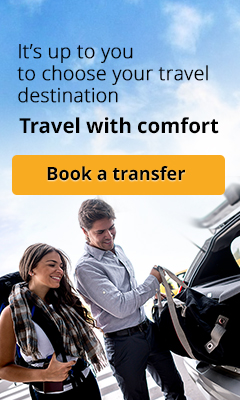 DRIVE RESPONSIBLE!
IF YOU WILL DRIVE BY YOURSELF…DRINK
AND DRIVE ALWAYS WITH
AND MAY USE
https://www.centeronaddiction.org
…ELSE TAKE A CAB…
…THINK ABOUT (DAMAGE) YOU CAN CAUSE TO YOURSELF & THE OTHER PEOPLE INSIDE & OUTSIDE THE CAR (VEHICLE)/OTHER DRIVERS…AND SAY…

THANKS!

IN THIS MOMENT…
YOU'LL BE HAPPY NOT TO LOSE YOUR DRIVERS LICENCE.
BY YOURSELF!
We are worried about this problem and we want to remind our clients, friends, suppliers, and community that

texting and driving is not only illegal

but it is

very dangerous!

Here are a few statistics provided by us.
1. 1,600,000 accidents per year – National Safety Council
2. 330,000 injuries per year – Harvard Center for Risk Analysis Study
3. 11 teen deaths EVERY DAY – Ins. Institute for Hwy Safety Fatality Facts
4. Nearly 25% of ALL car accidents
Texting While Driving Is…
1. About 6 times more likely to

cause an accident

than driving intoxicated
2. The same as driving after 4 beers – National Hwy Transportation Safety Admin.
3. The number one driving distraction reported by teen drivers
Texting While Driving…
1. Makes you 23X more likely to crash – National Hwy Transportation Safety Admin.
2. Is the same as driving blind for 5 seconds at a time – VA. Tech Transportation Institute
3. Takes place by 800,000 drivers at any given time across the country
4. Slows your brake reaction speed by 18% – HumanFactors & Ergonomics Society
5. Leads to a 400% increase with eyes off the road!
ALWAYS USE A Handsfree device WHILE DRIVING BY YOURSELF
– IN MOST CASES CALLS COME

UNEXPECTED

!
BOTH HANDS (3 & 9 O'CLOCK) ON THE STEERING WHEEL!
EXPLORE WIKIPEDIA HERE ABOUT THIS SUBJECT IF YOU LIKE!
Everyone wants to feel safe in the car. And, fortunately, modern technology has afforded us a wide range of highly advanced safety features that can make every drive a lot less risky. However, it's important to understand that not every safety feature thrown your way at the dealership is worth your time and money. While some are very good, others either don't work well or just plain aren't necessary. To ensure you select only the right safety features, check out your local market and/or the WWW for handy/cell phone offers of features that actually ARE affordable and worth the additional cost.
FOR EXAMPLE CLICK BUTTON BELOW
Analyze suspicious files and URL's: https://www.virustotal.com
*****SPECIAL OFFER*****CANCUN MEXICO 5 STARS HOTEL TIME LIMITED @ BookVip *****SPECIAL OFFER*****
Total Page Visits: 17740 - Today Page Visits: 1